Graduation Information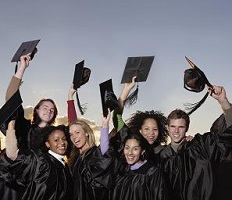 There are a variety of options for students of all ages to complete secondary school or its equivalent & to meet their individual needs.
There are 2 distinct graduation programs leading to a Graduation Certificate:
Certificate of Graduation (Dogwood Diploma) - the Graduation Program or Adult Education Graduation Program (Adult Dogwood)
School Completion Certificate Program or General Education Development (GED) Certificate (Secondary School Equivalency Certificate)
DRY GRAD is a parent run group that raises money to have a celebration for the grads that is supervised & safe. See website or APP calendar for meeting dates/locations/times.
Documents
Parents-Guardians New Curriculum
Student Transcripts Service Info Sheet
Grad Prank Letter (Parents) 2019-2020
2018 Graduation Program Checklist
Adult Grad Program Checklist
Quick Links
Info - Provincial Exams & results, PSI's, Re-writes & Reviews
Student Transcripts - How To (online)
Grad Photos - Artona online booking