Technology Education
The Industrial Technology Department is designed to teach students a hands-on approach to learning.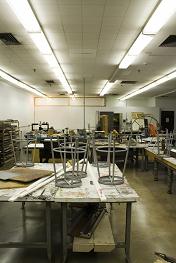 Students start learning the basic skills that can lead to careers in Trades & Technology.
In junior grades students will be introduced to safe use of machines, while creating a variety of exciting projects. Courses are designed to give the students a basic knowledge & the ability to continue into the senior courses. Students will demonstrate their learning through variety of labs & projects. In senior years the courses can become more specific. They can choose the technology of interest to them.
Please refer to the Course Selection Handbook for further information.


Contacts