Tamanawis Secondary student wins accessibility flag design contest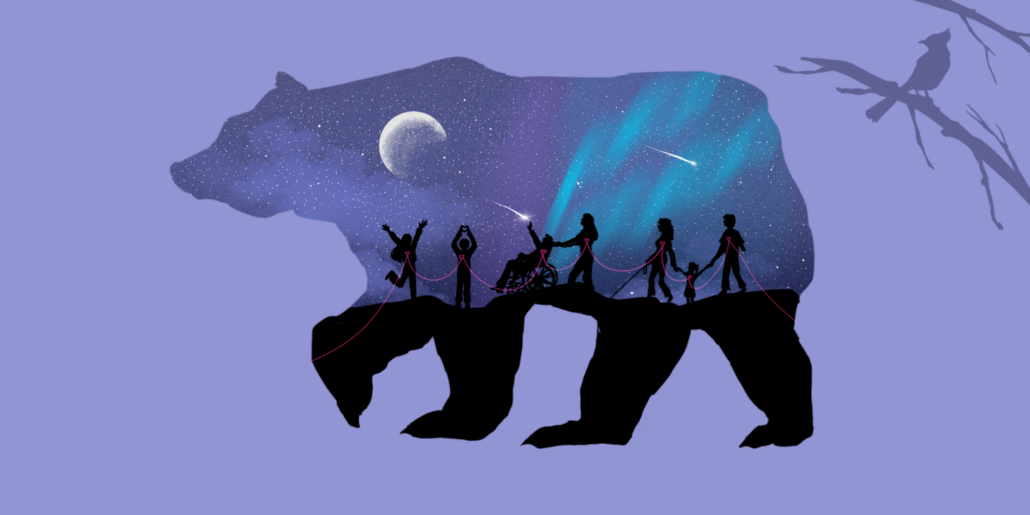 Sanjna Anand's winning design for the National AccessAbility Week Flag Design Contest.

A Grade 9 student at Tamanawis Secondary has won a flag design competition highlighting a better society through accessibility.
Sanjna Anand was named the winner in the Grade 9-12 category of the Easter Seals BC/Yukon National AccessAbility Week Flag Design Contest with her spirit bear-themed design showcasing a group of people with diverse abilities gazing up at the northern lights.
The contest was created to foster creativity and classroom discussion around inclusion, diversity, equity and access in the lead up to National AccessAbility Week at the end of May. The contest had two categories, Grade 6-8 and Grade 9-12, and participants were asked to design a flag that symbolizes what B.C. and the Yukon would look like as an accessible society.
"I designed the flag around British Columbia's provincial symbol, the spirit bear," said Anand in her artist's statement. "Spirit bears symbolize courage and strength. By incorporating this symbol into the flag design, the province's uniquely beautiful and diverse population is represented."
Included in the silhouette of the bear are the northern lights and a group of people with various abilities, their hearts connected with a piece of string.
"The pink string linking their hearts represents the phrase 'Our hearts beat as one,'" explained Anand. "This phrase represents the unity and love that unify them despite their differences. They cherish every moment of life and appreciate the diversity that each individual brings to the group."
The background of the flag is purple, which Anand said symbolizes wisdom, peace and pride.
On top of the $200 she receives; Anand's teacher will receive $750 for classroom supplies and the class gets a pizza party supplied by Panago. Anand will also receive a physical version of her flag, as well as T-shirts printed with the winning artwork.

Congratulations, Sanjna!